Credible Fear Attorney in Baltimore
Don't Lose Your Right to a Fair Credible Fear Hearing
What Is Credible Fear?
Credible fear is a concept that protects immigrants from deportation if it is deemed that they have good reason to fear for their safety in their home country. This concept was introduced mostly to protect those who otherwise might face expedited deportation, but it can be used for anyone who believes they have a credible fear that could protect them from deportation.
You May Qualify For Credible Fear Exemption If:
You come from a war-torn country
You have good reason to believe that you will be violently prosecuted for your religious beliefs, sexuality, political opinions, etc.
If you have established evidence that the officials in your country endorse torture or persecution for someone in your situation.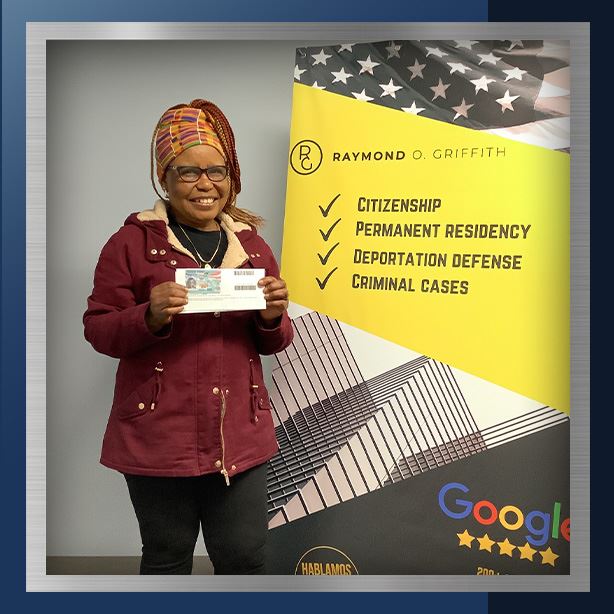 The Credible Fear Process Through Legal Ports of Entry
The first major hurdle for many immigrants who are seeking asylum through a legal port of U.S. entry is the credible fear interview. After coming into a port of entry, the immigrant will need to inform an immigration official that they have a fear of returning to their country. It is important that the immigrant in question is firm in their pursuit of this interview because there are documented cases of Customs and Border Protection officers not following the correct procedure of asking immigrants if they have a credible fear.
After voicing their right and need for a credible fear hearing, the foreign national will be subject to a credible fear interview. These meetings can be predatory and exploitive, as the decision of whether or not credible fear has been established is often left to the interviewer alone.
If the interviewer finds your claim credible, you will be moved along for a full hearing. If they find your claim doesn't qualify, then you could be subject to immediate deportation. To prevent this, you can and should request a full hearing for asylum. In either scenario, you should seek an immigration lawyer in order to help you through the process and to establish credible fear while you're awaiting your hearing in order to help you through the process and to establish credible fear.
The Credible Fear Process Through Illegal Entry
No matter the state of your current country, if you are an immigrant who came to the United States through an illegal channel of entry, the first step towards defending yourself from deportation is contacting an immigration attorney. The process of establishing credible fear and your right to be in the U.S. can be a daunting one. However, if the situation is dire enough, then Raymond O. Griffith can get you started towards the day when you don't have to fear for your safety in the U.S. or the possibility of unwillingly returning to your home country.
For more information on credible fear, you can contact the immigration attorneys at Raymond O. Griffith or visit this FAQ page.
If you need an experienced immigration lawyer for an emergency situation or for general information, contact me now.
"A Team Cheering Me On"

This team was very supportive and ensured I was fully prepared... I felt I had a team cheering me on from start to finish.

- Christan B.

"Impeccable Integrity"

They are wonderful people, with impeccable integrity, who truly care and they did exceptional work.

- Jay S.

"Very Satisfied"

Raymond Griffith was very attentive... I left the consultation with a clear vision of what steps to take next. Very satisfied.

- Elmar M.

"Great Team"

The whole staff there is great, from the secretary to Mr. Griffin himself. Thank you so much for your hard work.

- Jonathan T.

"A Genuis and Very Genuine"

Professional, responsive, knowledgeable, smart, and very affordable... he is a genius and very genuine.

- Mildred A.

"He Is A Genius!"

To Mr. Griffith and his amazing team... thank you so much for going above and beyond! HE IS A GENIUS!!!!!

- Sim R.

"Oustanding Team"

The office of Raymond Griffith has an outstanding team, very helpful and professional.

- Florentino R.

"Great Job"

Great job helping me through my immigration process. He is always ready and available to address any questions or concerns.

- Ardita E.