Baltimore O Visa Attorneys
O Visas: Opening Doors to Extraordinary Talent
An O visa is a nonimmigrant visa category designed for individuals with exceptional talents and achievements in specific fields. It allows you to reside and work in the United States temporarily. Beneficiaries of these visas must meet strict eligibility requirements through extensive documentation demonstrating qualification.
At Griffith Immigration Law, we work with individuals from all walks of life who seek to come to the U.S. for various reasons and in many capacities. Our team is highly experienced in resolving all types of visa applications.
Founding attorney Raymond Griffith is the son of immigrants, and all of his staff are either immigrants or first-generation descendants of immigrants. We understand the challenges and frustrations of dealing with complex U.S. immigration law and are here to help take on the burdens of the visa application process.
Request a consultation with a Baltimore O visa lawyer by submitting our contact form or by calling (410) 883-9157. Hablamos español.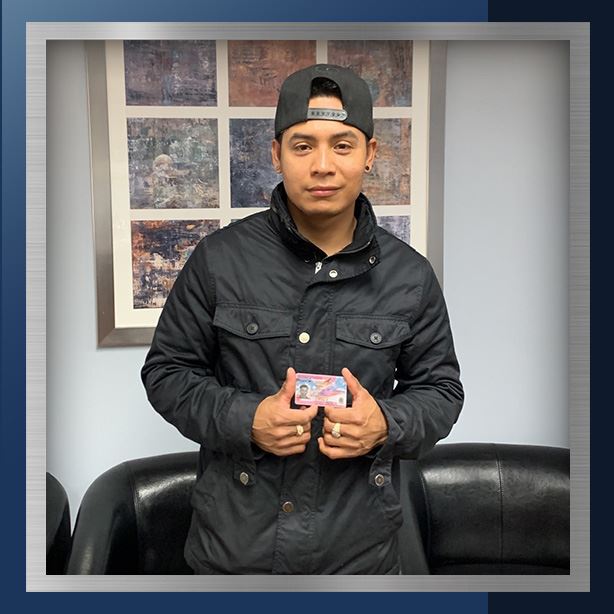 Overview of O Visas
The O visa category is divided into three subcategories: O-1A for individuals with extraordinary ability in the sciences, education, business, or athletics; O-1B for individuals with extraordinary ability in the arts or extraordinary achievement in the motion picture or television industry; and O-2 for essential support personnel of O-1 visa holders.
The primary purpose of the O visa is to attract and retain individuals who possess exceptional skills and talents that benefit the United States. By granting these individuals the opportunity to work in the country, the O visa promotes cultural exchange, innovation, and advancement in various industries.
Eligibility for O Visas
To be eligible for an O visa, you must demonstrate extraordinary abilities in your field. This can be proven through a sustained record of internationally recognized awards, significant contributions to your field, membership in prestigious organizations, published material about your work, high salary, or other forms of recognition.
You must intend to work in the same field of your extraordinary ability during your stay in the U.S., have an employment offer or sponsorship from a U.S. employer, and meet the requirements demonstrating your achievements and contributions to your field of endeavor.
Griffith Immigration Law Representation for O Visas
As a leading immigration law firm in Baltimore, we are dedicated to helping individuals navigate the complexities of the immigration process. Our experienced attorneys can assist with every step of the O visa application, from evaluating eligibility to gathering evidence and preparing the necessary paperwork. We understand the importance of presenting a solid case to maximize the chances of approval.
If you or someone you know possesses extraordinary abilities and seeks to work in the United States, our firm is here to provide guidance and support throughout the O visa application process.
Contact us today to book a consultation, and let us help you open doors to new possibilities.
"A Team Cheering Me On"

This team was very supportive and ensured I was fully prepared... I felt I had a team cheering me on from start to finish.

- Christan B.

"A Genuis and Very Genuine"

Professional, responsive, knowledgeable, smart, and very affordable... he is a genius and very genuine.

- Mildred A.

"Oustanding Team"

The office of Raymond Griffith has an outstanding team, very helpful and professional.

- Florentino R.

"Forever Grateful"

The experience was amazing, great service... I will forever be grateful to this law firm.

- Laura S.

"I Feel Comfortable With Them"

Mr. Griffith and his team are really amazing... everyone in the office is really nice, kind and efficient.

- Hiba N.

"Professionalism, Responsiveness, Knowledgeable"

We were provided with the utmost kindness, professionalism outstanding customer service.

- Lazina A.

"I Am Now A Citizen!"

We were extremely pleased with the professionalism and attention provided.  I am happy to say that I am now a US citizen.

- Jenny R.

"Great to Work With"

He always answered the phone when I called, and he is great to work with.

- Nabli M.