Criminal Defense & Immigration
Baltimore Criminal Defense and Immigration Attorney
Trust Our Lawyers
The Law Office of Raymond O. Griffith specializes in supportive immigration services across Baltimore, and our immigration attorneys have the experience to provide ideal representation if you are facing criminal charges. Immigrants face extra challenges through the legal process, making it highly beneficial to reach out to professionals for complete assistance.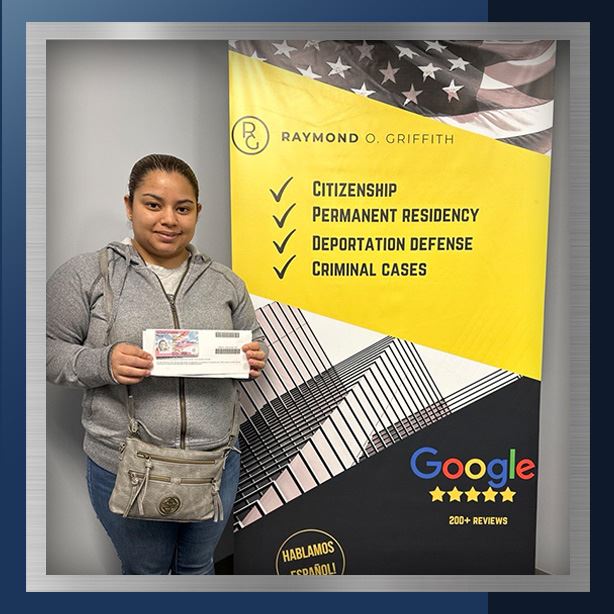 Certain Criminal Charges Can Lead To Deportation, Including:
Murder, manslaughter, and assault
Aggravated felonies
Drug crimes
Robbery
Theft or fraud
Domestic violence
Child abuse
There is a lot of stress and difficulty that comes with criminal arrests. The situation becomes even more difficult if you're an immigrant in the United States. Besides facing conviction, you may also be deported and barred from entering the U.S.
The law office of Raymond O. Griffith in Baltimore is home to expert immigration defense lawyers who are committed to helping immigrants navigate the difficult waters of the American justice system.
We work to defend your innocence and help you maintain your green card or visa. Our experienced professionals understand how immigration and criminal laws are intertwined. We'll create ample strategies that'll improve your chances and keep you in the country.
How Should I Prepare for a Removal Hearing?
You will have to go through a process called a removal hearing if the United States immigration authorities determine that you're inadmissible or deportable because of a criminal conviction.
The Immigration Court will serve you a notice for your removal hearing. The notice will provide you with all the information you need, including:
Why you're being targeted for removal
Where and when the removal hearing will be held
Your right to legal representation by an immigration attorney
An immigration judge will preside over your removal hearing, where you'll have the right to:
Examine the evidence presented against you
Be represented by an immigration attorney
Cross-examine witnesses against you
Present evidence for your case
If you're a foreign national who is in trouble with the law or you have deportation issues, schedule a consultation with our immigration attorney immediately. The law office of Raymond O. Griffith in Baltimore is always available to help you and aggressively defend you from criminal charges. Our goal is to avoid both deportation and conviction. Contact us today.
"Forever Grateful"

Thanks to the Law Office of Raymond Griffith, I received my 10-year green card. Best moment in my life!

- Former Client

"Above and Beyond"

Wow! This is a great law firm for your immigrant needs. They are so professional and helpful. Mr. Griffith goes above and beyond.

- Lola A.

"I Feel Comfortable With Them"

Mr. Griffith and his team are really amazing... everyone in the office is really nice, kind and efficient.

- Hiba N.

"HIGHLY Recommend!"

They are just so great! I am really thankful to find them.

- Rachel C.

"Great to Work With"

He always answered the phone when I called, and he is great to work with.

- Nabli M.

"The Best!"

This dynamic law firm is undoubtedly the best in the United States.

- KerryAnn J.

"Highly Professional"

Attorney Raymond Griffith and his team are amazing. He responds to your questions/concerns right away.

- Maria R.

"Impeccable Integrity"

They are wonderful people, with impeccable integrity, who truly care and they did exceptional work.

- Jay S.