Baltimore Tourist & Visitor Visas Lawyers
The U.S. immigration system provides many different visa types for those wishing to come to the U.S. Among these are tourist and visitor visas. At Griffith Immigration Law, we offer experienced and personalized legal assistance to help you with the visa application process.
Our mission is to ensure that your application is handled smoothly and professionally to give you the best chance of a successful outcome. Our team has been resolving immigration law matters for thousands of individuals, families, and businesses since 2000.
Contact us for a consultation with a Baltimore tourist and visitor visa attorney at (410) 883-9157. Hablamos español.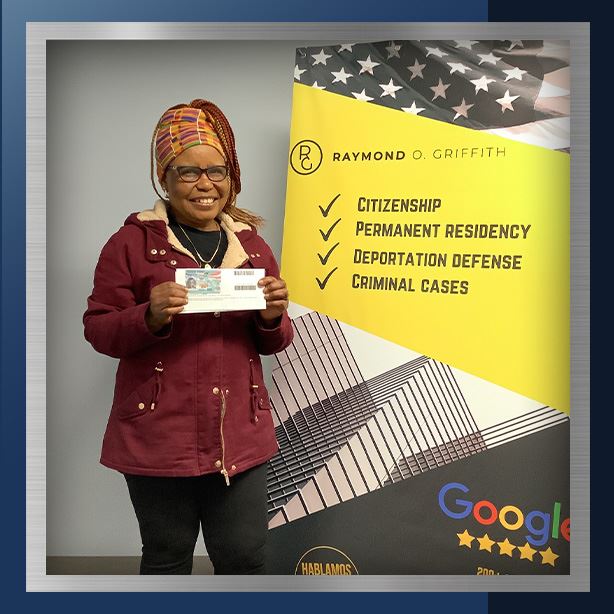 Types of Visitor & Tourist Visas
When planning a visit to the United States, it is essential to determine the appropriate visa category based on your purpose of travel.
Below are the main types of visas in the visitor and tourist categories:
B-1 Business Visitor Visa: This visa is suitable for individuals traveling to the U.S. for business purposes, such as attending conferences, negotiating contracts, or participating in meetings or seminars.
B-2 Tourist Visa: If your primary purpose of travel is tourism, including sightseeing, visiting friends or relatives, or undergoing medical treatment, the B-2 tourist visa is the most appropriate choice.
Visa Waiver Program (VWP): Citizens of certain countries may be eligible to enter the United States without a visa under the VWP. However, travelers under the VWP must obtain an Electronic System for Travel Authorization (ESTA) before their trip.
Tourist Visas Vs. Visitor Visas
The terms "tourist visa" and "visitor visa" are often used interchangeably, but there is a subtle difference between the two. As mentioned earlier, the B-2 tourist visa is specifically designed for individuals traveling to the U.S. for tourism purposes. On the other hand, the visitor visa (B-1) encompasses a broader range of activities beyond tourism, including business-related visits, attending conferences, settling an estate, or engaging in contractual negotiations.
Benefits of Working with Griffith Immigration Law
While applying for a visitor or tourist visa without legal assistance is possible, working with an experienced immigration lawyer can significantly enhance your chances of success. Our lawyers have in-depth knowledge of the U.S. immigration system and can provide personalized guidance throughout the application process. We can strategically present your case, highlight your qualifications, and address potential concerns.
By entrusting your visa application to our competent legal team, you can have peace of mind knowing that professionals are handling your case, allowing you to focus on other aspects of your travel plans. We are committed to providing exceptional service in all visa applications and concerns.
Consult with a Baltimore tourist and visitor visa lawyer by contacting us today.
"HIGHLY Recommend!"

They are just so great! I am really thankful to find them.

- Rachel C.

"Impeccable Integrity"

They are wonderful people, with impeccable integrity, who truly care and they did exceptional work.

- Jay S.

"Great Job"

Great job helping me through my immigration process. He is always ready and available to address any questions or concerns.

- Ardita E.

"A Genuis and Very Genuine"

Professional, responsive, knowledgeable, smart, and very affordable... he is a genius and very genuine.

- Mildred A.

"Very Satisfied"

Raymond Griffith was very attentive... I left the consultation with a clear vision of what steps to take next. Very satisfied.

- Elmar M.

"I Got My Citizenship"

Attorney Griffith is the best immigration lawyer in the Baltimore area. And today, with his help, I got my citizenship.

- Phuoc N.

"I Feel Comfortable With Them"

Mr. Griffith and his team are really amazing... everyone in the office is really nice, kind and efficient.

- Hiba N.

"Great to Work With"

He always answered the phone when I called, and he is great to work with.

- Nabli M.