H-1B Visas in Baltimore
If you're a skilled professional looking to work in the U.S., you may be able to apply for an H-1B visa. This type of visa allows skilled workers to enter the country and work for a specific employer. The Law Office of Raymond O. Griffith is experienced and current with the changing immigration laws and procedures, so your application is filed correctly and processed as quickly as possible. Contact us today to learn more about H-1B visas!
What Classifies an H-1B Visa?
The H-1B Visa is a nonimmigrant work visa that allows U.S. employers to hire foreign workers for specialty jobs. With the H-1B Visa program, companies can employ for occupations that require either theoretical or practical application of highly specialized knowledge. To learn more about the details of H-1B Visas, contact our team at the Law Office of Raymond O. Griffith.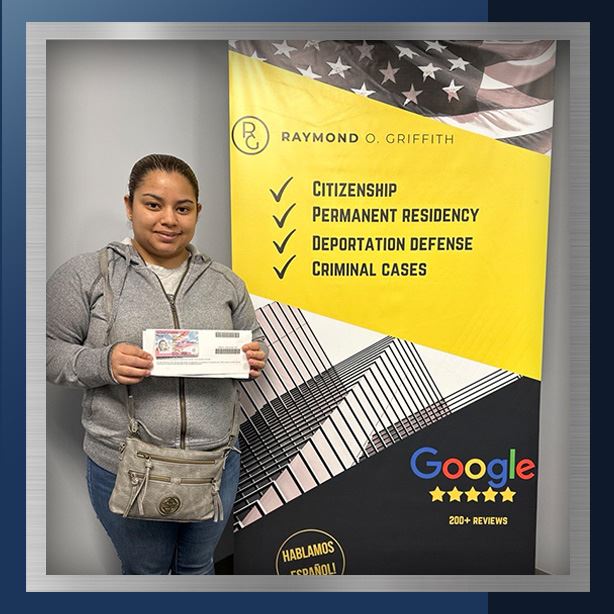 Who Qualifies for H-1B Visa?
To qualify for an H-1B Visa, you must possess at least a bachelor's degree in a special field of work. If you hold a master's degree from a U.S. institution, then there's an extra 20,000 visas available. The United States Citizen and Immigration Services (USCIS) designates certain occupations as being eligible for the H-1B classification. To learn more about whether your occupation qualifies, reach out to the Law Office of Raymond O. Griffith.
How to Apply for H-1B Visas?
The Law Office of Raymond O. Griffith can help with the application process for H-1B Visas. The first step is for your employer to file a petition on your behalf by completing a Labor Condition Application (LCA) and Form I-129, Petition for a Nonimmigrant Worker. Once certified, your employer will file both the LCA and the I-129 to USCIS, along with any fees and additional documentation.
What Documents Should You Prepare?
Once your interview is arranged, you'll need to be sure you bring certain documents. During the interview, you can prepare for questions about the job, your experience, yourself, your travel, and the employer. Below is a list of documents you should have prepared:
Passport
Passport-sized photo following U.S. State Department requirements
Receipts of paid application fees
Form DS-160 confirmation page printout
Copy of approval for I-129 petition and I-797
For more information about H-B Visas or to begin the application process, contact our team at the Law Office of Raymond O. Griffith today!
"A Team Cheering Me On"

This team was very supportive and ensured I was fully prepared... I felt I had a team cheering me on from start to finish.

- Christan B.

"10 Stars!"

They care about their clients! I was amazed at how quickly and stress-free it was working with them.

- Ari A.

"Great to Work With"

He always answered the phone when I called, and he is great to work with.

- Nabli M.

"A Genuis and Very Genuine"

Professional, responsive, knowledgeable, smart, and very affordable... he is a genius and very genuine.

- Mildred A.

"Patient, Respectful & Kind"

Ray and his team are extremely knowledgeable, well-organized, and really set our minds at ease with their level of expertise.

- Wendy M.

"I Got My Citizenship"

Attorney Griffith is the best immigration lawyer in the Baltimore area. And today, with his help, I got my citizenship.

- Phuoc N.

"I Feel Comfortable With Them"

Mr. Griffith and his team are really amazing... everyone in the office is really nice, kind and efficient.

- Hiba N.

"I Am Now A Citizen!"

We were extremely pleased with the professionalism and attention provided.  I am happy to say that I am now a US citizen.

- Jenny R.