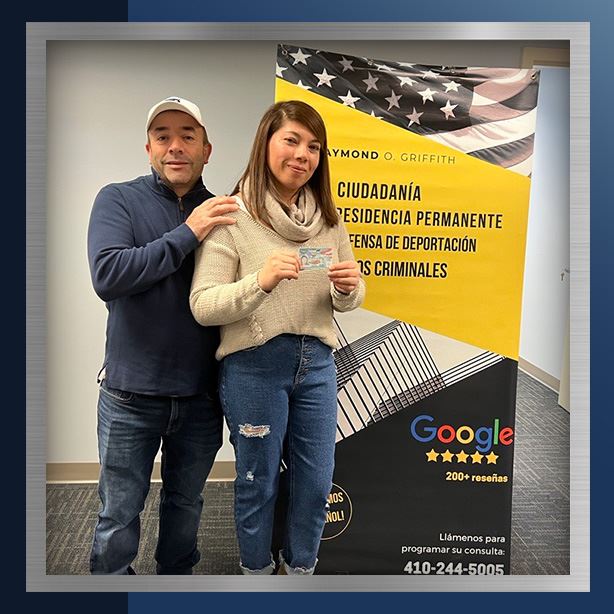 Experienced Deportation Removal Lawyer in Baltimore, MD
We understand that going back to your home country isn't the best option for many immigrants. Our immigration attorney will ensure that each legal strategy and piece of evidence works in favor of your removal defense. We are experienced professionals who have the necessary skills to fight even the toughest removal and deportation appeal cases, including cases involving criminal convictions.
What Does Deportation Removal Proceeding Mean?
Deportation removal proceedings are either based on deportability or inadmissibility. Both factors affect the ability of an individual to remain in the United States. Deportation applies to individuals already in the US, whether legally or illegally.
Deportation is a form of law that's applied to legally force people to leave the country. On the other hand, inadmissibility prevents an individual from entering the United States.
How Can Individuals Protect Themselves and Know Their Rights in Deportation Defense?
Individuals can protect themselves and know their rights in deportation defense by following these guidelines:
Stay calm: It's important to remain composed during encounters with immigration officials or law enforcement.
Stay silent: Refrain from mentioning your place of birth or how you entered the United States. Exercise your right to remain silent.
Record details and names: Take note of important information, such as names, badge numbers, and any relevant details about the encounter.
Do not run away: Fleeing from an encounter with immigration officials might worsen the situation. It's best to stay put and comply with instructions unless advised otherwise by legal counsel.
Ask to speak to your lawyer: If approached by immigration authorities, ask for an opportunity to consult with your attorney before answering any questions or providing any documentation.
Know your rights: Familiarize yourself with your basic rights, such as the right to remain silent, the right to an attorney, and the right to refuse consent to a search.
Seek legal representation: Consulting with a lawyer experienced in deportation defense can greatly assist in protecting your rights and navigating the legal process.
Contact a Baltimore, MD, Immigration Lawyer Today
If you've been given the notice to appear for removal proceedings, contacting a deportation attorney increases your chances of appealing the notice. Our immigration lawyer will provide you with expert advice on your removal or deportation status. Book a free confidential consultation with us now.
We serve the larger Baltimore, MD area and we're always available to listen to and help our clients. Our firm also offers services in Spanish so you can count on us to help you understand even the most intricate details. Call the law office of Raymond O. Griffith today for your immigration needs, including asylum, removal relief, and deportation, and citizenship.
"Forever Grateful"

The experience was amazing, great service... I will forever be grateful to this law firm.

- Laura S.

"The Very Best People"

He's the best immigration lawyer that I have ever known, along with his hardworking team.

- Sher P.

"10 Stars!"

They care about their clients! I was amazed at how quickly and stress-free it was working with them.

- Ari A.

"HIGHLY Recommend!"

They are just so great! I am really thankful to find them.

- Rachel C.

"Creative & Compassionate"

Ray has great judgment, excellent communication skills, is creative, compassionate & SO MUCH more.

- Kim L.

"Great to Work With"

He always answered the phone when I called, and he is great to work with.

- Nabli M.

"Impeccable Integrity"

They are wonderful people, with impeccable integrity, who truly care and they did exceptional work.

- Jay S.

"Above and Beyond"

Wow! This is a great law firm for your immigrant needs. They are so professional and helpful. Mr. Griffith goes above and beyond.

- Lola A.