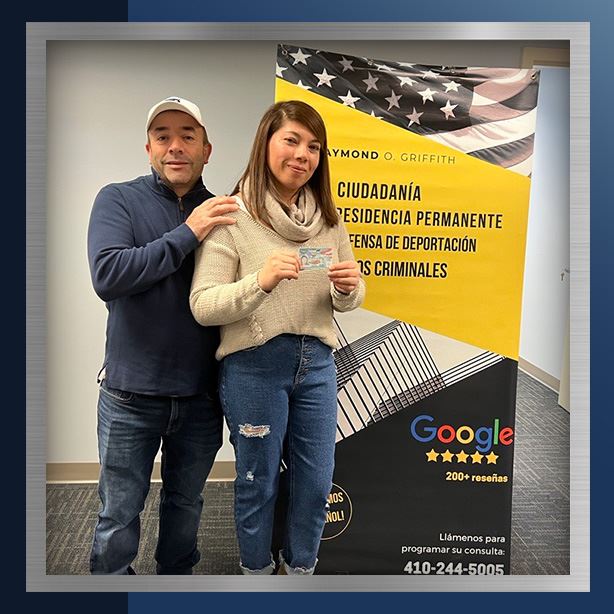 Experienced Deportation Removal Lawyer in Baltimore, MD
We understand that going back to your home country isn't the best option for many immigrants. Our immigration attorney will ensure that each legal strategy and piece of evidence works in favor of your removal defense. We are experienced professionals who have the necessary skills to fight even the toughest removal and deportation appeal cases, including cases involving criminal convictions.
What Does Deportation Removal Proceeding Mean?
Deportation removal proceedings are either based on deportability or inadmissibility. Both factors affect the ability of an individual to remain in the United States. Deportation applies to individuals already in the US, whether legally or illegally.
Deportation is a form of law that's applied to legally force people to leave the country. On the other hand, inadmissibility prevents an individual from entering the United States.
Contact a Baltimore, MD, Immigration Lawyer Today
If you've been given the notice to appear for removal proceedings, contacting a deportation attorney increases your chances of appealing the notice. Our immigration lawyer will provide you with expert advice on your removal or deportation status. Book a free confidential consultation with us now.
We serve the larger Baltimore, MD area and we're always available to listen to and help our clients. Our firm also offers services in Spanish so you can count on us to help you understand even the most intricate details. Call the law office of Raymond O. Griffith today for your immigration needs, including asylum, removal relief, and deportation, and citizenship.
"A Genuis and Very Genuine"

Professional, responsive, knowledgeable, smart, and very affordable... he is a genius and very genuine.

- Mildred A.

"Professionalism, Responsiveness, Knowledgeable"

We were provided with the utmost kindness, professionalism outstanding customer service.

- Lazina A.

"A True Expert!"

He listened intently to my questions and explained the issues to me in a clear manner without condescension or judgment.

- Roma A.

"Forever Grateful"

The experience was amazing, great service... I will forever be grateful to this law firm.

- Laura S.

"10 Stars!"

They care about their clients! I was amazed at how quickly and stress-free it was working with them.

- Ari A.

"Forever Grateful"

Thanks to the Law Office of Raymond Griffith, I received my 10-year green card. Best moment in my life!

- Former Client

"I Am Now A Citizen!"

We were extremely pleased with the professionalism and attention provided.  I am happy to say that I am now a US citizen.

- Jenny R.

"He Is A Genius!"

To Mr. Griffith and his amazing team... thank you so much for going above and beyond! HE IS A GENIUS!!!!!

- Sim R.