Baltimore Asylum Immigration Lawyers
Thousands of people come to the United States border yearly to seek protection from persecution; this protection is known as asylum. Those seeking asylum often go through a complex process involving various government agencies.
These complex and difficult processes can become clearer and more comprehensive with the help of a competent immigration lawyer. At Griffith Immigration Law, we have helped countless individuals and their families seek asylum since our inception in 2000.
With well-processed asylum documents, you can increase your chances of living in the U.S. permanently, gain a path to becoming a citizen, and even bring your spouse and children. Our team of immigrants and first-generation descendants of immigrants takes pride in helping you escape adverse conditions to gain freedom and opportunity in the U.S.
Tell us your story in consultation with a Baltimore asylum attorney. Call Griffith Immigration Law to schedule your appointment or reach out online. Hablamos español.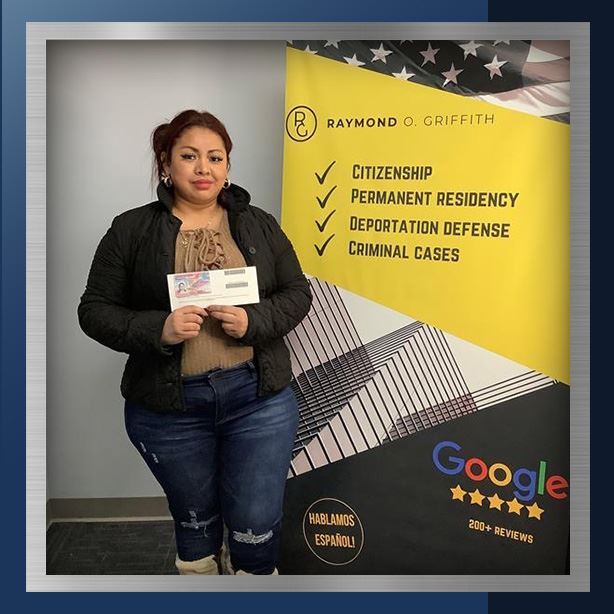 What is Asylum?
Asylum refers to the protection granted by a country, the United States in this case, to foreign nationals seeking refuge here due to persecution or the threat of persecution in their home country. It can also be defined as the protection given to foreign nationals who meet international law's interpretation of a refugee when they arrive at a country's border.
According to the 1967 protocol and the United Nations 1951 Convention, a refugee is a person who is unwilling or unable to go back to their home country and can't get protection from their home country for various reasons.
Criteria for Seeking Asylum
Asylum is based on past persecution or fear of future persecution in your home country due to race, religion, nationality, membership in a social group, or political opinions.
The criteria for seeking asylum include:
Well-founded fear of persecution: You must have a genuine and well-founded fear of persecution if you were to return to your home country.
Persecution based on protected grounds: The persecution you face must be based on your race, religion, nationality, political opinion, or membership in a particular social group.
Inability or unwillingness to seek protection: You must demonstrate that your own government is unwilling or unable to protect you from the persecution you face.
No safe haven available: You cannot relocate within your home country to a place where you would not face persecution.
Turn to Griffith Immigration Law for Dedicated Service
Our experienced asylum attorneys are dedicated to protecting your rights and helping you build a strong asylum case. We stay current with the latest policies and procedures and can guide you through each step of the immigration process, ensuring that your application is thorough and compelling. We can represent you in all interactions with U.S. immigration authorities, including attending interviews and hearings on your behalf.
In the event of a denial, we are well-equipped to handle appeals and post-grant assistance. Our team will explore all available legal avenues to fight for your right to asylum.
Reserve your consultation appointment by contacting us today at (410) 883-9157.
"A Team Cheering Me On"

This team was very supportive and ensured I was fully prepared... I felt I had a team cheering me on from start to finish.

- Christan B.

"I Got My Citizenship"

Attorney Griffith is the best immigration lawyer in the Baltimore area. And today, with his help, I got my citizenship.

- Phuoc N.

"Incredibly Responsive"

Mr. Griffith and his team are amazing!! I have never texted or emailed a business and gotten such quick responses.

- Sandrene M.

"I Feel Comfortable With Them"

Mr. Griffith and his team are really amazing... everyone in the office is really nice, kind and efficient.

- Hiba N.

"The Best!"

This dynamic law firm is undoubtedly the best in the United States.

- KerryAnn J.

"Great to Work With"

He always answered the phone when I called, and he is great to work with.

- Nabli M.

"Very Satisfied"

Raymond Griffith was very attentive... I left the consultation with a clear vision of what steps to take next. Very satisfied.

- Elmar M.

"Couldn't Be Happier!"

Very happy with the experience Raymond and his team... always aware of every little detail and very responsive.

- Mohamed N.