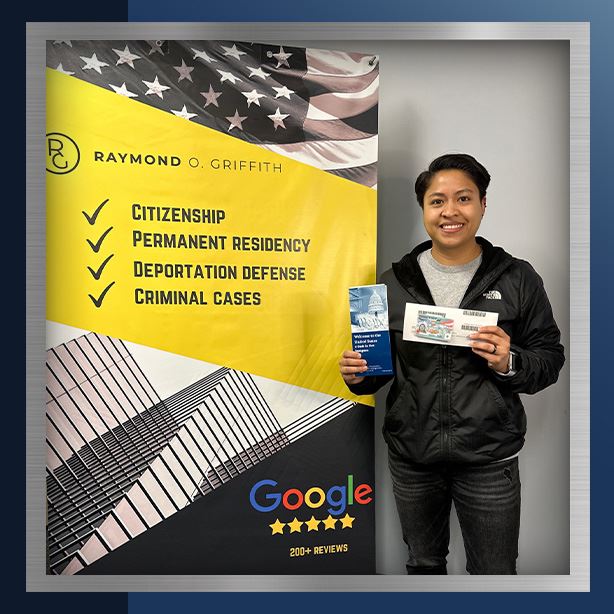 Temporary Work Visa
Like we noted earlier, there are a variety of temporary work visas you can choose from, depending on the kind of experience you have or the kind of work you're looking to get. These visas allow you to get temporary employment in the United States.
Visas in the temporary work category include investor visas, skilled worker visas, business visitor visas, and more. Depending on your skills, line of work, or experience, one of the temporary work visas might be the ideal option for you.
Contact our business immigration attorney, Raymond O. Griffith, today to help you with the process of obtaining the right work visas for you.
Employment-Based Visas
Many immigrants are increasingly obtaining green cards via employment-based preferences. These green cards provide them with the opportunity to enjoy a permanent resident status in the United States. Employment-based visas are divided into five different categories: EB-1, EB-2, EB-3, EB-4, and EB-5.
Individuals interested in working and living in the United States permanently can do so by obtaining a green card in one of the five categories. Consult our business immigration lawyer in Baltimore, MD to help you determine your eligibility.
Waivers of Inadmissibility
Physician Immigration
J-1 Conrad 30 State Waivers
DRA and ARC Waivers
HHS Waivers
Hardship Waivers
NIW Physician Waivers
SCHEDULE A CONSULTATION TODAY
If you want to increase your chances of getting your U.S. work visa approved, we recommend that you book a consultation with us today. Our business immigration lawyer in Baltimore, MD, Raymond O. Griffith, has the experience, knowledge, and expertise to help you get a U.S. work permit. We've successfully helped countless individuals migrate to the United States via work permits. Contact us now to get started.
"Very Satisfied"

Raymond Griffith was very attentive... I left the consultation with a clear vision of what steps to take next. Very satisfied.

- Elmar M.

"Professionalism, Responsiveness, Knowledgeable"

We were provided with the utmost kindness, professionalism outstanding customer service.

- Lazina A.

"Oustanding Team"

The office of Raymond Griffith has an outstanding team, very helpful and professional.

- Florentino R.

"A Genuis and Very Genuine"

Professional, responsive, knowledgeable, smart, and very affordable... he is a genius and very genuine.

- Mildred A.

"10 Stars!"

They care about their clients! I was amazed at how quickly and stress-free it was working with them.

- Ari A.

"I Am Now A Citizen!"

We were extremely pleased with the professionalism and attention provided.  I am happy to say that I am now a US citizen.

- Jenny R.

"I Feel Comfortable With Them"

Mr. Griffith and his team are really amazing... everyone in the office is really nice, kind and efficient.

- Hiba N.

"Creative & Compassionate"

Ray has great judgment, excellent communication skills, is creative, compassionate & SO MUCH more.

- Kim L.