Baltimore Cancellation of Removal Attorneys
When facing deportation, known as removal proceedings, the uncertainty and fear can be overwhelming. You may be separated from your family and the life you have built here with little ability to return.
Having the support and guidance of an experienced immigration lawyer in these situations is crucial. At Griffith Immigration Law, we focus our entire practice on this field of law and helping individuals, families, businesses, and investors achieve their immigration goals and dreams.
If you have received a Notice to Appear, which begins the deportation process, we can help. One avenue we may explore is cancellation of removal, a legal process that can help you stay in the United States. Our experienced and dedicated attorneys will do everything possible on your behalf to protect the life you have created in this country.
Get started now by consulting a Baltimore cancellation of removal lawyer. Contact us at (410) 883-9157. Hablamos español.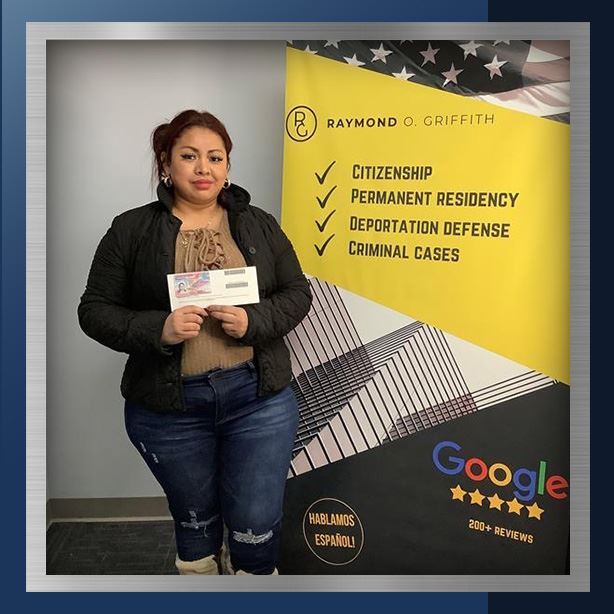 Cancellation of Removal in Deportation
Removal proceedings, also known as deportation proceedings, are legal proceedings initiated by the U.S. government to determine whether an individual should be removed from the country. These proceedings occur before the immigration court, where an immigration judge hears the case and determines the individual's fate.
Cancellation of removal is available to both lawful permanent residents (green card holders) and undocumented immigrants who have been living in the United States for a specific period. You must apply with the U.S. Department of Justice for cancellation of removal.
The eligibility criteria for cancellation of removal vary depending on your immigration status:
LAWFUL PERMANENT RESIDENTS
To qualify for cancellation of removal as a green card holder, you must have been a lawful permanent resident for at least five years, have continuously resided in the U.S. for at least seven years after being admitted, and have not been convicted of certain serious crimes.
UNDOCUMENTED IMMIGRANTS
Undocumented immigrants can apply for cancellation of removal if they have been living in the U.S. for at least ten years, have demonstrated good moral character, have not been convicted of certain crimes, and can prove that their removal would cause exceptional and extremely unusual hardship to a qualifying U.S. citizen or lawful permanent resident spouse, parent, or child.
Why You Need Griffith Immigration Law
Navigating the complex legal landscape of cancellation of removal requires the knowledge and skills of an experienced immigration lawyer. Immigration laws are intricate and constantly evolving. Our legal team is well-versed in the nuances of cancellation of removal and can provide accurate advice tailored to your situation.
We can assess your case, gather evidence, and develop a solid legal strategy to maximize your chances of success. Our team will ensure all necessary documentation is filed correctly and on time, advocate for your rights, give your case a professional presentation before the immigration judge, and present counter-arguments against those made by the government's attorney. Should your application be denied, we can explore other avenues of relief.
Connect with us online or at [[INVALID_TOKEN]] today.
"I Am Now A Citizen!"

We were extremely pleased with the professionalism and attention provided.  I am happy to say that I am now a US citizen.

- Jenny R.

"Great Team"

The whole staff there is great, from the secretary to Mr. Griffin himself. Thank you so much for your hard work.

- Jonathan T.

"Forever Grateful"

The experience was amazing, great service... I will forever be grateful to this law firm.

- Laura S.

"The Best!"

This dynamic law firm is undoubtedly the best in the United States.

- KerryAnn J.

"A Genuis and Very Genuine"

Professional, responsive, knowledgeable, smart, and very affordable... he is a genius and very genuine.

- Mildred A.

"Professionalism, Responsiveness, Knowledgeable"

We were provided with the utmost kindness, professionalism outstanding customer service.

- Lazina A.

"The Very Best People"

He's the best immigration lawyer that I have ever known, along with his hardworking team.

- Sher P.

"He Is A Genius!"

To Mr. Griffith and his amazing team... thank you so much for going above and beyond! HE IS A GENIUS!!!!!

- Sim R.