Baltimore Adjustment of Status Attorneys
Adjustment of Status in U.S. immigration law refers to the process by which certain non-U.S. citizens who are already present in the United States can apply for lawful permanent residency, resulting in a green card. This process allows you to change your immigration status from a temporary nonimmigrant status to lawful permanent residency.
At Griffith Immigration Law, we have been helping people born in countries worldwide to secure green cards that allow them to live and work permanently in this country. Whether you are here on a nonimmigrant visa through employment or family connections, our team can help you better understand and navigate the complexities of the U.S. immigration system.
Consult a Baltimore Adjustment of Status lawyer about your case by calling our office at (410) 883-9157 or through our online contact form. Hablamos español.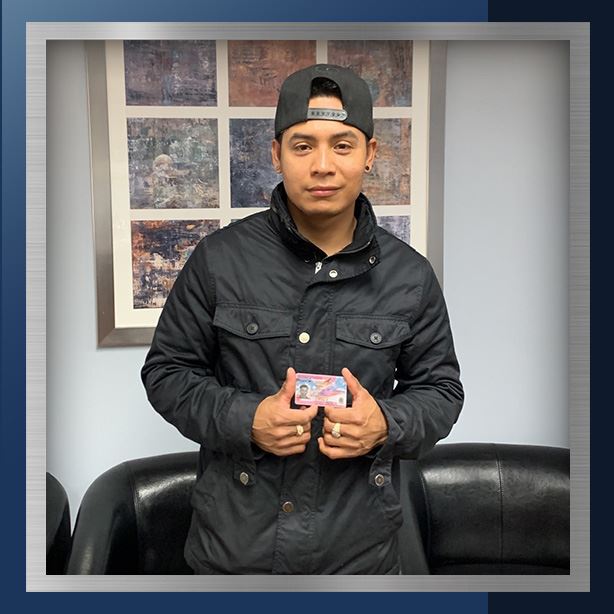 Requirements for Adjustment of Status
Requirements for Adjustment of Status may vary depending on the specific immigrant category and visa type you currently hold.
Generally, to proceed with the process, you must meet the following criteria:
Eligibility Category: You must fall under an eligible immigrant category, such as family-based immigration, employment-based immigration, refugee or asylee status, or other special categories.
Valid Immigration Status: You must have entered the United States legally and have maintained a valid nonimmigrant status.
Admissibility: You should not have grounds for inadmissibility, such as criminal convictions, immigration violations, or public health concerns.
The Adjustment of Status Process
The process of seeking a green card through an Adjustment of Status involves many steps. The first is to determine your eligibility under the type of immigrant category under which you entered the U.S. Depending on the category, you may need to file an immigrant petition with the U.S. Citizenship and Immigration Services (USCIS) to establish your eligibility for a green card.
Put Griffith Immigration Law to Work for You
Our immigration lawyers can play a crucial role in assisting you with your Adjustment of Status case. We can guide you through the complex legal process, ensuring that all necessary documents are properly prepared and submitted, assess any potential issues or challenges that may arise during the application process, and provide valuable advice at every step.
Our team stays updated on the latest changes in immigration law and regulations, ensuring that you receive accurate and timely guidance. By working with us, you can navigate the process more effectively and increase your chances of a successful outcome.
Tell us about your case in consultation with a Baltimore Adjustment of Status attorney by calling (410) 883-9157 today.
"Great Team"

The whole staff there is great, from the secretary to Mr. Griffin himself. Thank you so much for your hard work.

- Jonathan T.

"10 Stars!"

They care about their clients! I was amazed at how quickly and stress-free it was working with them.

- Ari A.

"I Am Now A Citizen!"

We were extremely pleased with the professionalism and attention provided.  I am happy to say that I am now a US citizen.

- Jenny R.

"I Got My Citizenship"

Attorney Griffith is the best immigration lawyer in the Baltimore area. And today, with his help, I got my citizenship.

- Phuoc N.

"The Very Best People"

He's the best immigration lawyer that I have ever known, along with his hardworking team.

- Sher P.

"Impeccable Integrity"

They are wonderful people, with impeccable integrity, who truly care and they did exceptional work.

- Jay S.

"Couldn't Be Happier!"

Very happy with the experience Raymond and his team... always aware of every little detail and very responsive.

- Mohamed N.

"He Is A Genius!"

To Mr. Griffith and his amazing team... thank you so much for going above and beyond! HE IS A GENIUS!!!!!

- Sim R.