L-1 Visas in Baltimore
Bringing a temporary employee on board to work within the United States (when he or she currently lives outside of the United States) requires a unique visa from the U.S. Citizenship and Immigration Services (USCIS). For employees who are in managerial positions or have specialized knowledge, the two different types of the L-1 visa are available to ensure successful intercompany transfer. The Law Office of Raymond O Griffith in Baltimore, MD is available to help navigate this area of immigration law and answer any questions employers or their employees may have. Contact us directly with questions and learn more about an L-1 visa below!
What Is an L-1 Visa?
An L-1 visa, according to the USCIS, is issued when an employer files a petition to authorize a qualified employee to live and work within the United States. Companies who are establishing new offices, relocating, or are doing some internal rearranging may require this type of visa to legally bring their hardworking employees into the country.
The Differences Between L-1A & L-1B
There are two different types of temporary worker L-1 visas available depending on an employer or employee's needs. The L-1A visa is designed for intracompany transfers — that is, assigning a worker to conduct business in a different physical location — of employees who work in a manager role or executive position for companies located outside of the United States. Similarly, the L-1B visa is for employees who work in positions requiring specialized knowledge or expertise. With these immigration law visas, individuals are eligible to conduct work within the country.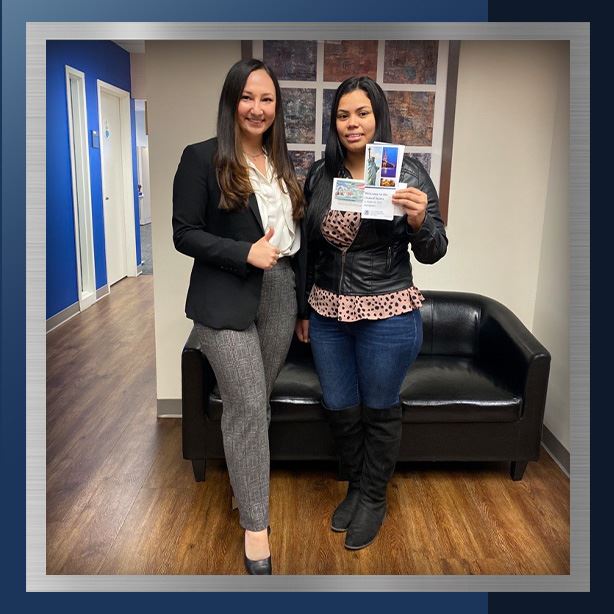 Qualifications For an L-1 Visa
The qualifications for L-1A and L-1B visas differ slightly but both areas of immigration law have certain requirements for individual employees.
Individuals seeking a L-1A visa must have at least one year of experience working for a company abroad within the three years before their admission to the United States. These individuals must also be seeking their visa to provide executive or managerial services to a qualifying branch of the same employer.
Employers who are seeking L-1B visa status have similar requirements to meet, in that they must have at least one year of experience working for a company abroad within the three years before entering the United States. However, they must also be seeking temporary worker status to provide specialized knowledge services to a qualifying branch of their employer.
If you're unsure which category you fall into, the Law Office of Raymond O Griffith can help answer your questions and provide advice in this area of immigration law!
Filing for an L-1 Visa
Filing an L-1 visa petition is the responsibility of the employer and involves reviewing the I-129, Petition for a Nonimmigrant Worker instruction from the USCIS. Upon completing and signing this form, and paying the applicable filing fee, an employer must also provide all the necessary evidence and documentation. The USCIS will confirm they've received the petition and provide further information on interviews and final decisions.
Contact us today or call us at (410) 883-9157 to get started with our dedicated team.
"Patient, Respectful & Kind"

Ray and his team are extremely knowledgeable, well-organized, and really set our minds at ease with their level of expertise.

- Wendy M.

"Couldn't Be Happier!"

Very happy with the experience Raymond and his team... always aware of every little detail and very responsive.

- Mohamed N.

"Above and Beyond"

Wow! This is a great law firm for your immigrant needs. They are so professional and helpful. Mr. Griffith goes above and beyond.

- Lola A.

"Impeccable Integrity"

They are wonderful people, with impeccable integrity, who truly care and they did exceptional work.

- Jay S.

"5 Stars is Not Enough"

Why am I giving a 5-star review? That's only because I can't give any more stars to Mr. Raymond Griffith and his team.

- Franco P.

"He Is A Genius!"

To Mr. Griffith and his amazing team... thank you so much for going above and beyond! HE IS A GENIUS!!!!!

- Sim R.

"Best in the Business!"

Ray is the best in the business. He is clear, straight to the point, and extremely knowledgeable.

- Thania S.

"Very Satisfied"

Raymond Griffith was very attentive... I left the consultation with a clear vision of what steps to take next. Very satisfied.

- Elmar M.