Baltimore F-1 Student Visa Lawyers
Are you an international student dreaming of pursuing higher education in the United States? An F-1 student visa allows you to study full-time at accredited schools and universities nationwide. These schools include colleges, universities, conservatories, seminaries, high schools, elementary schools, or other academic or language training programs.
At Griffith Immigration Law, we understand the importance of obtaining an F-1 visa smoothly and efficiently. Let us guide you through the application process and ensure you have all the necessary documentation to seek a visa to make your educational dreams a reality. Our team of immigrants and first-generation lawyers and staff bring passion, knowledge, and determination to your case.
Talk to a Baltimore F-1 student visa attorney about your case. Email us or phone (410) 883-9157 today. Hablamos español.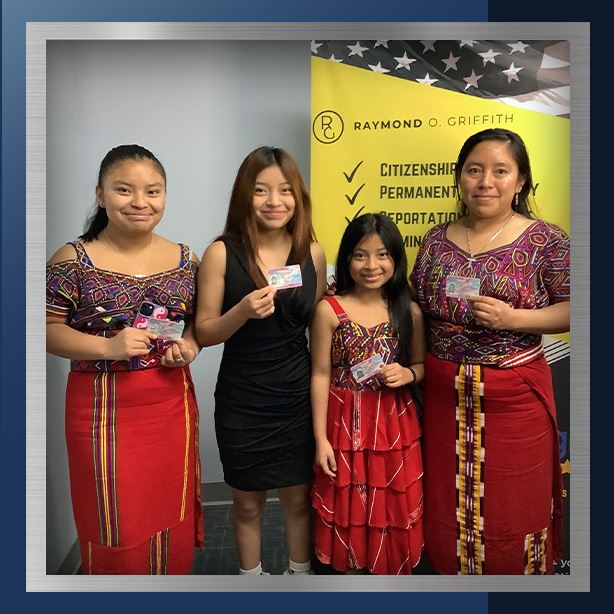 The Application Process
Applying for an F-1 visa involves several steps. Before applying for an F-1 visa, you must pay the SEVIS (Student and Exchange Visitor Information System) fee. This fee maintains information on international students and exchange visitors in the United States.
The next step is to complete the online Nonimmigrant Visa Application (Form DS-160). This form requires you to provide personal information, details about your educational institution, and your intended travel plans. After submitting your DS-160 form, you must schedule an appointment for an interview at the U.S. embassy or consulate in your home country. During the interview, you will be asked about your educational plans, financial resources, and ties to your home country.
It is essential to gather all the required supporting documents, including your acceptance letter from the educational institution, proof of financial resources, and any other documentation requested by the embassy or consulate.
If your visa application is approved, you will receive your passport with the F-1 visa stamped inside. You can then plan to travel to the United States and begin your studies.
How Griffith Immigration Law Can Help
Navigating the intricacies of the F-1 visa application process can be daunting, but our experienced immigration lawyers are here to assist you every step of the way.
We can help you understand the eligibility requirements and gather the necessary supporting documentation, prepare and review your visa application to ensure accuracy and completeness, provide guidance on how to present yourself during the visa interview, address any concerns or issues that may arise during the application process, and advocate on your behalf in case of visa denial or any other legal challenges.
Call Griffith Immigration Law for the help you need at (410) 883-9157.
"10 Stars!"

They care about their clients! I was amazed at how quickly and stress-free it was working with them.

- Ari A.

"I Am Now A Citizen!"

We were extremely pleased with the professionalism and attention provided.  I am happy to say that I am now a US citizen.

- Jenny R.

"Very Satisfied"

Raymond Griffith was very attentive... I left the consultation with a clear vision of what steps to take next. Very satisfied.

- Elmar M.

"The Very Best People"

He's the best immigration lawyer that I have ever known, along with his hardworking team.

- Sher P.

"Highly Professional"

Attorney Raymond Griffith and his team are amazing. He responds to your questions/concerns right away.

- Maria R.

"A Genuis and Very Genuine"

Professional, responsive, knowledgeable, smart, and very affordable... he is a genius and very genuine.

- Mildred A.

"Best in the Business!"

Ray is the best in the business. He is clear, straight to the point, and extremely knowledgeable.

- Thania S.

"Down to Earth"

He and his team were committed to providing quality work and dedicated the extra time to explain everything.

- Denise B.