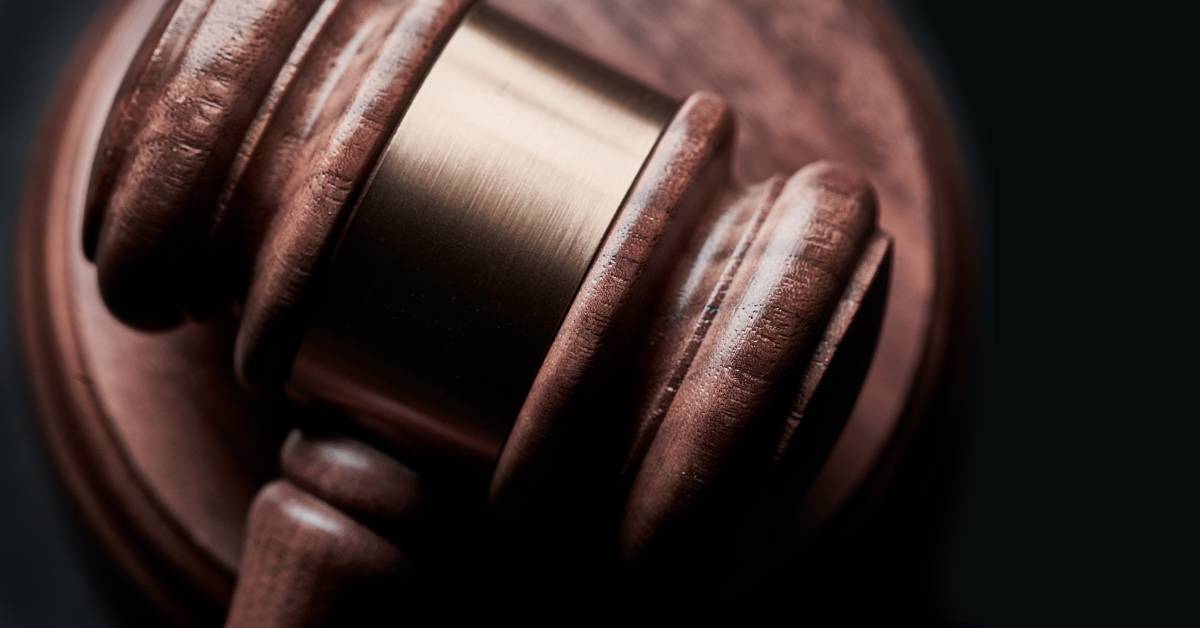 Is your dream to leave your current country and become a citizen of the United States? Immigrating to the U.S. and establishing citizenship isn't easy, especially if you want to move with your entire family. However, the right immigration lawyer can help you increase your chances and make a difference in your case. With that in mind, finding the right immigration lawyer to take on your case can be its own challenge entirely, and the last thing you want is to end up with a bad lawyer who overcharges you and fails to provide you with the services you were promised. In today's post, we will provide you with a few tips on how to find the right immigration lawyer so that you can rest easy knowing your case is in good hands.
If you're in search of an immigration lawyer in Baltimore or the surrounding area, look no further than Raymond O. Griffith. With years of experience helping immigrants just like you, our team is more than qualified to help you find a better life in the United States. Explore our website to learn more about our areas of practice, and if you think our team would be a good fit, reach out using our online contact form today!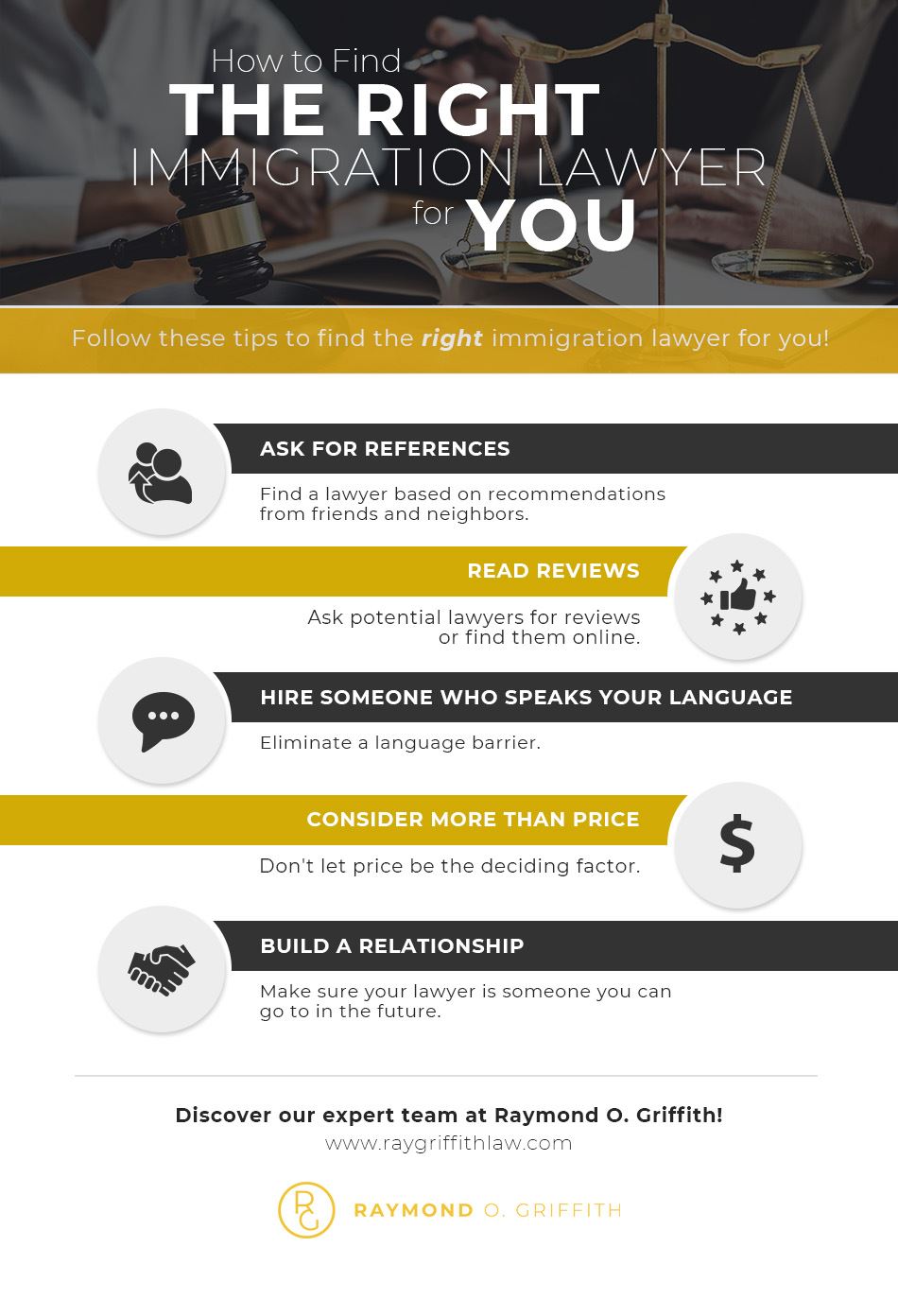 Ask for References
When you begin your search for an immigration lawyer, you may come across a handful of names. Unfortunately, not all immigration lawyers have the same qualifications, and the last thing you want is to waste your time with someone who can't help you with what you need. One way to narrow down your pool of prospects is to ask around and get referrals from people you know and trust. If you work with people or have neighbors who have gone through the immigration process, ask around to learn more about the immigration lawyers who handled their cases.
Read Reviews
Once you have a few names of potential immigration lawyers, the next step is to schedule a consultation where you will discuss your case and get to know the person who may represent you. During the consultation, make sure you ask for references from people the lawyer helped in the past. A good immigration lawyer should be able to provide reviews and references from former clients, or at the very least, point you in the direction of where you can find them online.
Hire Someone Who Speaks Your Language
Good communication between lawyer and client is key, especially since you will need to understand each other in order to build a strong case. For this reason, it's a good idea to look for an immigration lawyer who can speak your language fluently. Not only will this make it easier to communicate when building the case, but it can also help you feel more at ease, especially if you have questions about the process and what happens next.
Consider More Than Price
Price is a huge factor to consider when choosing an immigration lawyer, but it shouldn't be the deciding factor. In many cases, you will end up getting what you paid for, meaning if you settle for an immigration lawyer who offers a discounted price, you might end up hiring someone who has too many cases on their plate to dedicate their full attention to you, or even an attorney who isn't as experienced. Instead of settling for the first immigration lawyer you meet, take some time to do your research and shop around until you find the perfect fit.

Build a Relationship
There are many steps in the process toward becoming a U.S. citizen, the first step being a visa. For this reason, it's a good idea to find an immigration lawyer who you can see yourself building a relationship with. The entire process from start to finish can take years, and once you obtain a visa, it's unlikely that will be the last time you speak to your lawyer. It's best to find a lawyer you can trust and feel comfortable talking to, especially considering you may need them in the future.
Contact Our Team!
If you're starting your search for an immigration lawyer in Baltimore, then look no further than Raymond O. Griffith. Our team has years of experience handling a variety of immigration cases, and we are here to make the process as easy and stress-free as possible. Learn more about our practice areas when you explore our website, and give us a call to schedule a consultation.
We look forward to helping you!
The post How to Find the Right Immigration Lawyer for You appeared first on Law Office of Raymond O. Griffith.