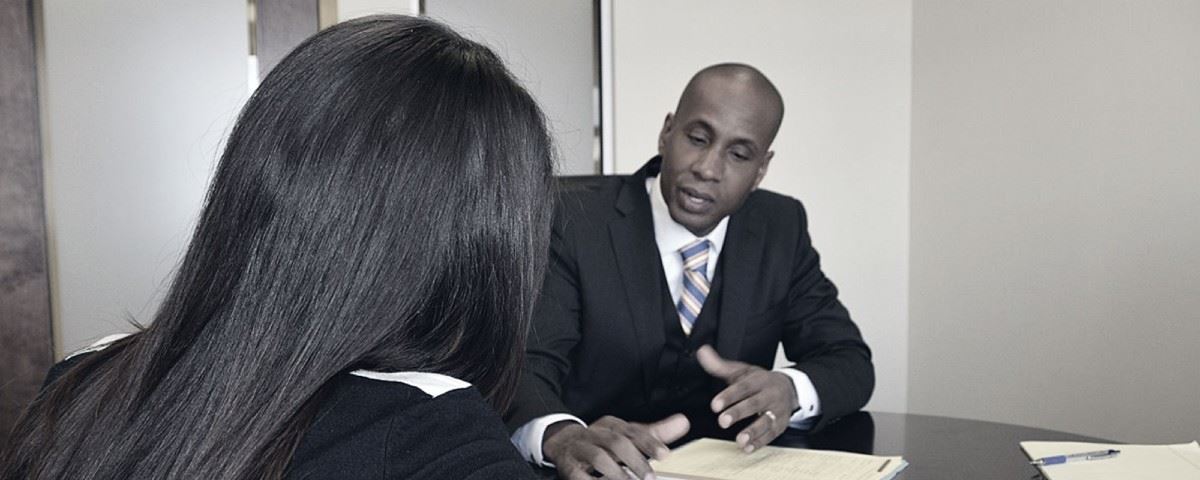 In today's current climate, people are surrounded by misinformation and emotional stress surrounding immigration laws. Individuals that are seeking to immigrate their family or business, get married, or achieve permanent citizenship will need to go through a variety of processes in order to successfully file for residency. Many times, clients will reach out to their legal professional by scheduling an immigration consultation to clearly define their needs as well as the steps needed for an optimal resolution.
If you're looking for an immigration lawyer in Baltimore, Raymond O. Griffith and his team are here to provide expert consultation services. Today, we'll review the top benefits of scheduling a  comprehensive immigration consultation. When you're ready to begin, be sure to call us or contact us online.
Why Schedule a Consultation?
It is rare for individuals to reach out to a legal professional for assistance throughout the immigration process and later regret the decision. Our immigration attorney refers to himself as a legal doctor, providing checkups for individuals to see how they are doing with their medical (immigration) needs.
Before making the call, you may be wondering why scheduling a consultation is worth the time and effort. A brief consultation can prove beneficial for many reasons:
Understand your current situation — It's important to understand where you currently stand in relation to all governing laws and regulations. Working with an immigration attorney can help clarify what is needed to accomplish your goals.
Receive professional guidance — Like much of our legal system, the immigration services offered by our government can be slowed or even blocked by one of many possible roadblocks. It pays to speak with a professional for accurate information. Everyone has a cousin or neighbor who claims to know the law, but these individuals cannot match the skills and expertise of a legal professional.
Meet your immigration lawyer — It's important to find an attorney you feel confident in, which is why a consultation is an excellent place to start.
Comprehensive Immigration Law Support
Every case is unique, which is why our immigration attorneys strive to offer a diverse range of legal immigration services. If you ask a thousand different immigrants about why they came here, you'll receive one thousand unique stories. The Law Office of Raymond O. Griffith strives to deliver legal support and representation to immigrants at all stages in the naturalization process, including legal immigration services like:
Permanent residency and green cards

Asylum status for seekers

Representation for crimes to protect residency

Deportation and removal defense

Citizenship services

Family and business immigration support

Support for clients detained by ICE

Legal support for Dreamers and DACA status
As Baltimore's trusted immigration attorney, Ramond Griffith and his team are here to make a difference in as many lives as we can. View our list of practice areas, and be sure to reach out to us if you have questions.
Tells Us About Your Case!
Our immigration lawyers have helped clients across Baltimore with case-specific expertise for years, relying on our experience and proven process to help develop a plan for each individual. Immigrating to the United States can be complicated, and the current political climate has made this process an emotional endeavor for many individuals. The Law Office of Raymond O. Griffith is here to support immigrants and help make their lives better, working diligently to help clients achieve their American Dream.
Contact us today to speak to us about your case. Our immigration attorneys can schedule a consultation to get to know you, your current situation, and your goals. We look forward to working with you and getting to know you better!
The post Why Should You Schedule an Immigration Consultation? Our Immigration Attorneys Explain appeared first on Law Office of Raymond O. Griffith.